Add your family and friends.
In our easy to follow step-by-step editor, choose from a multitude of pieces to build characters that best represent friends and family. Align them with friends in a cheerful walk through the park on their special day, or even let them face off one on one with a nutty wizard bent on stealing their Birthday fun!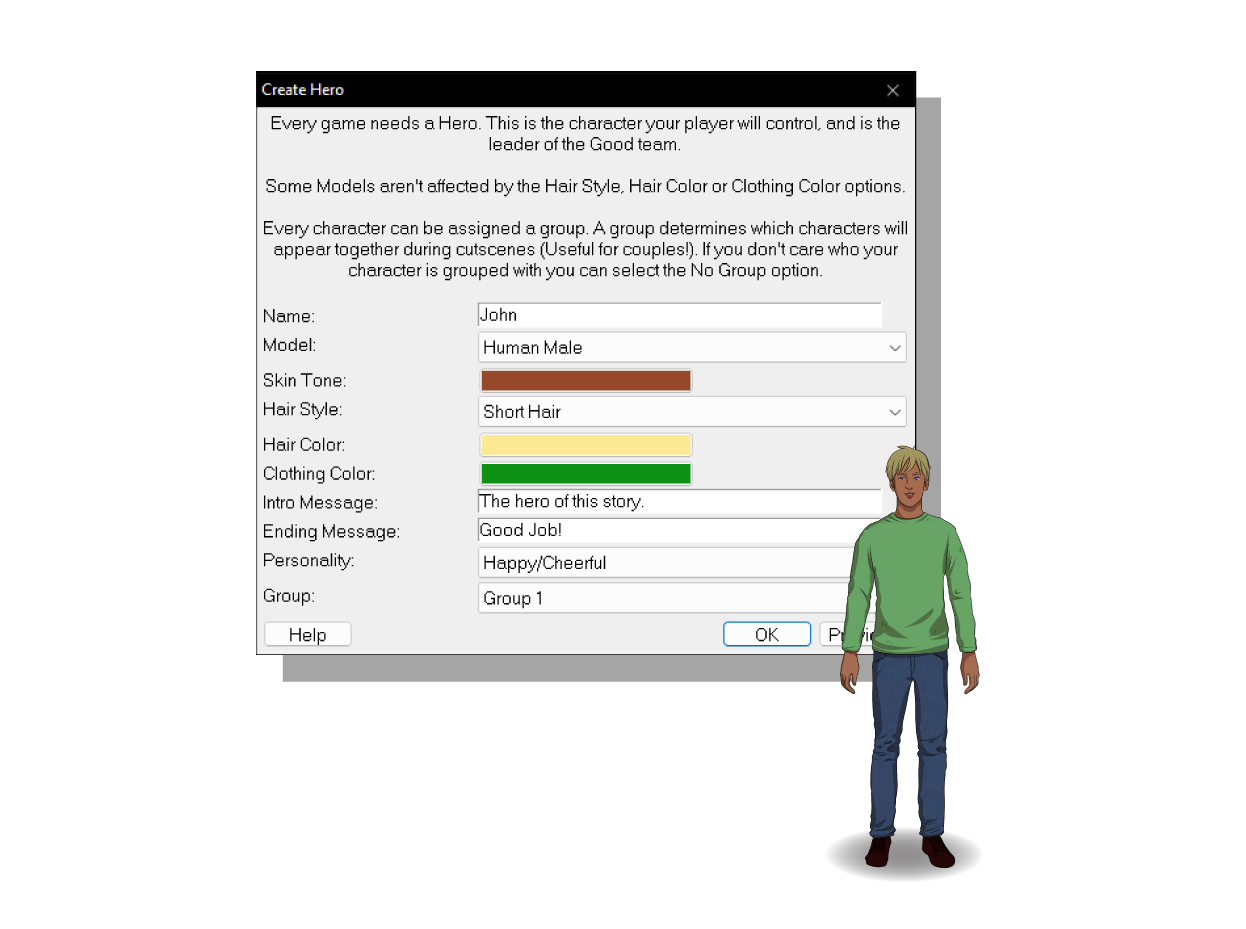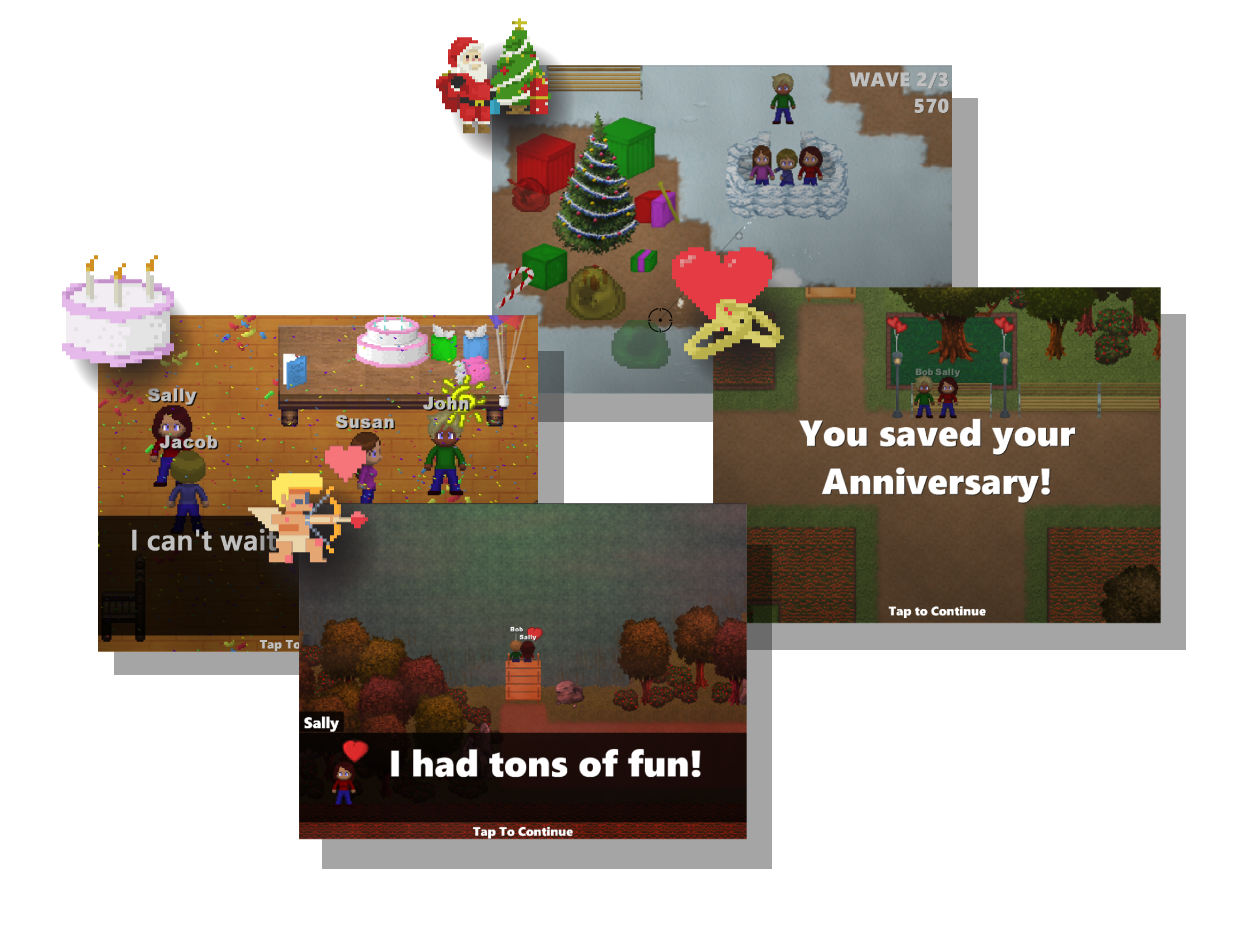 Choose from multiple scenarios, backdrops and gameplay.
Made for multiple occasions in mind! You have the ability to make that extra special gift for any season, just at the click of your mouse. Give your Christmas wishes or let your Valentine know how much they mean to you!

Add custom dialog with sounds and emotes.
You are the conductor of your characters, with full control over all of the dialog, sound and mood for every scene. Choose our handy basic story, or orchestrate everything in a magnificent one of a kind feature!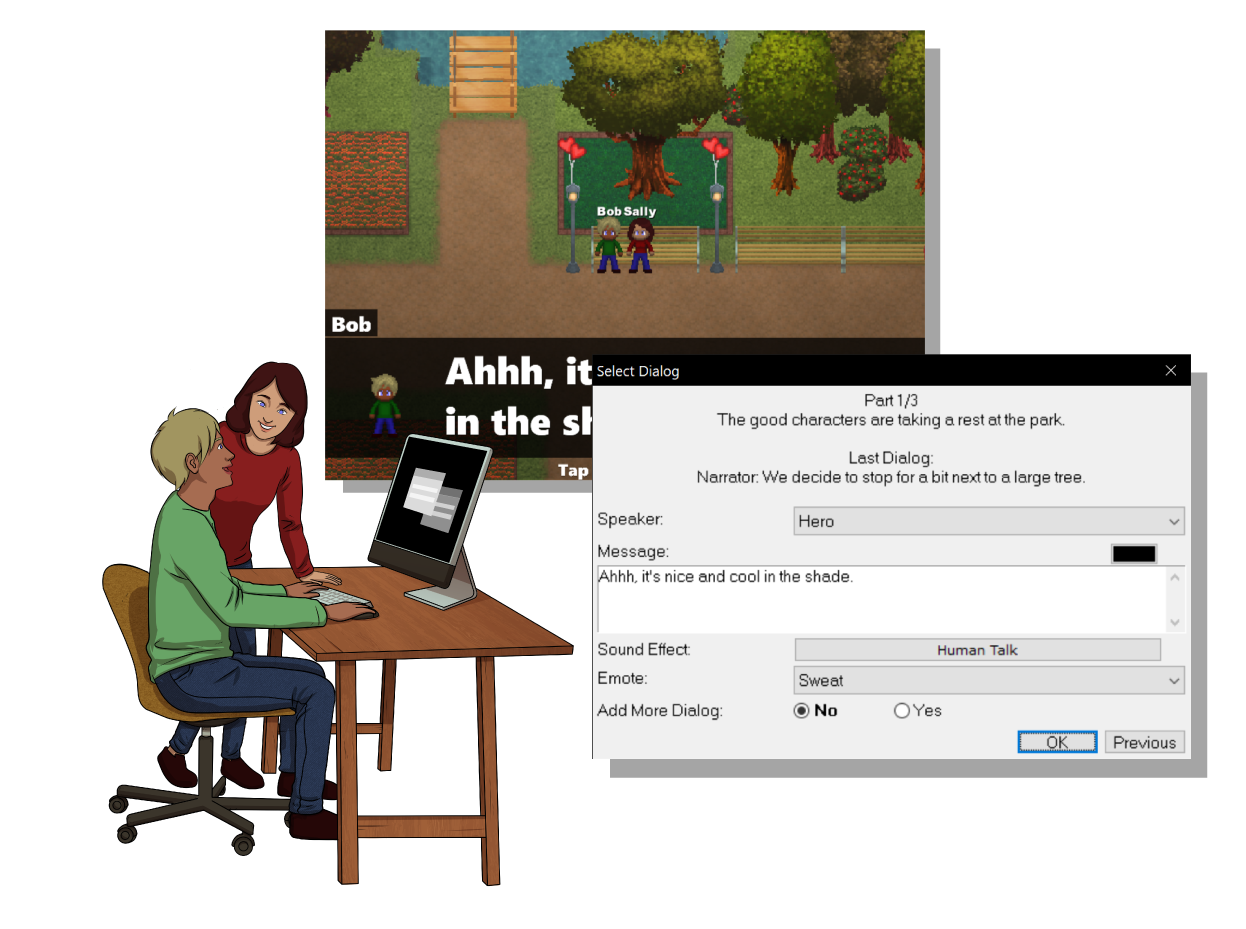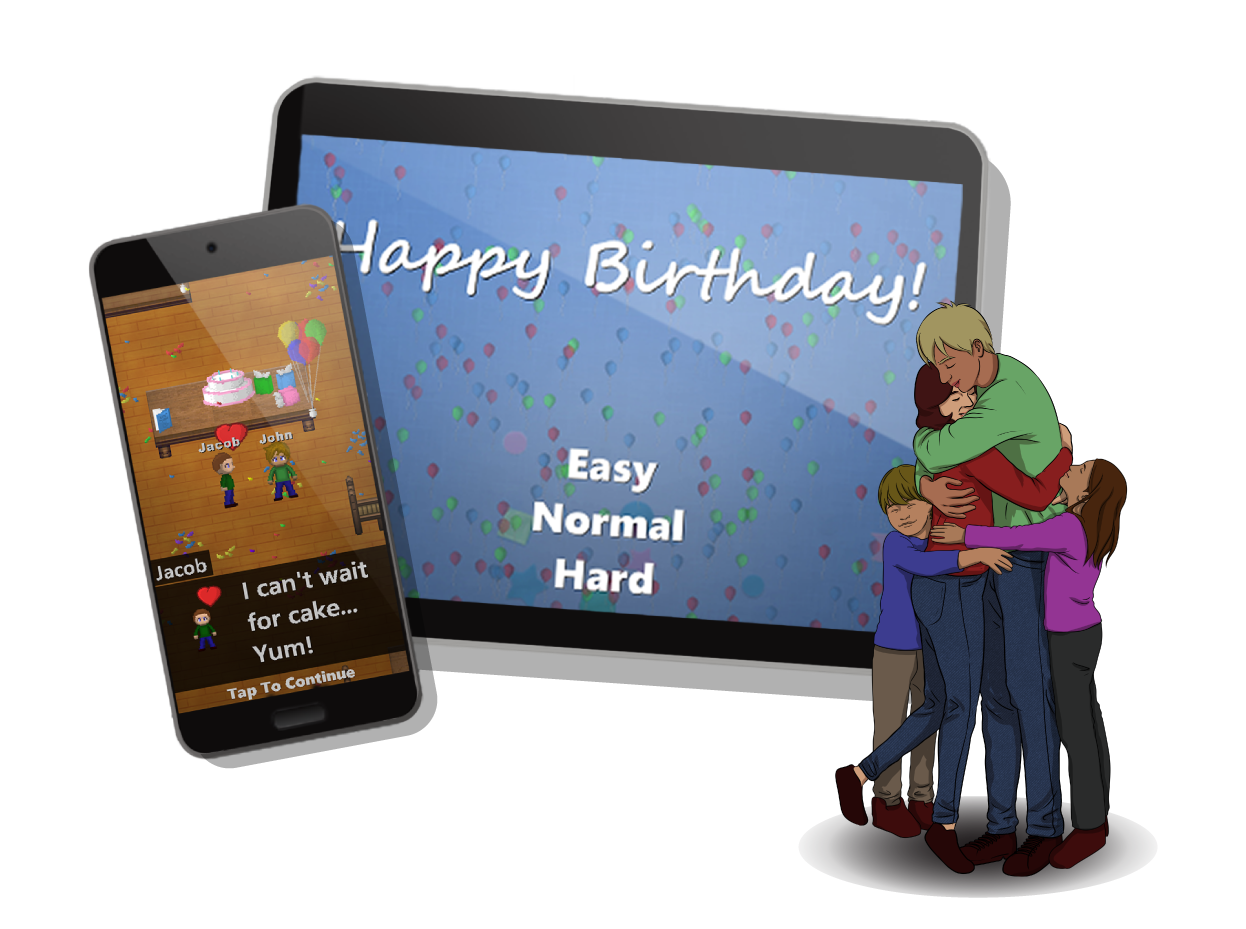 Share your unique experience instantly!
Can't wait to give your special gift? In a few clicks, we do the building of each scene through our awesome generator. All you have to do is let the progress bar fill without you having to code a single line. Simply share your game and instantly enjoy playing it on any computer, phone, or tablet.

Frequently Asked Questions
We'd be happy to assist you every step of the way.
How can I download the game?
There's no need to! After building your game you will be given a link you can easily share. Your game will be played right inside the web browser on any computer or mobile device.
Where and how can the game be played?
The game you create will be playable on any smartphone, computer, or tablet.
Do I need any programming skills to build this game?
Absolutely not! Just fill out a short questionnaire, and the game will be created for you.
How will they receive my gift?
You will receive a link you can share with them through email, or online chat.
How many games do I get?
Each purchase lets you create 2 built games to send to loved ones.
Will the game be delivered immediately, or can I have it delivered on a specific day?
We create a shareable link that you can send to them through email at anytime you want.
How long will it take from start to finish?
Most people can create their gift in less than fifteen minutes.
Where and how can the game be created?
After purchase, install Easy Game Creator, fill out the questionnaire, and the program does all of the heavy lifting.