Download Instructions
Firefox
In the top right of your browser, click the Ongoing Downloads arrow.

Highlight the EGC.exe file in your queue and click to open the file and start installation.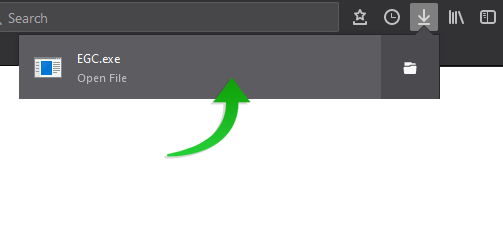 Google Chrome
In the bottom left of your browser, click the expand arrow in the newly queued EGC.exe.

Highlight and click Open to run the exe and begin installation.

Installation Instructions
Click More info under the "Windows Defender Smartscreen…" text.

A new button will appear at the bottom of the window titled Run Anyway.

Click Run Anyway and follow instructions in the Install window.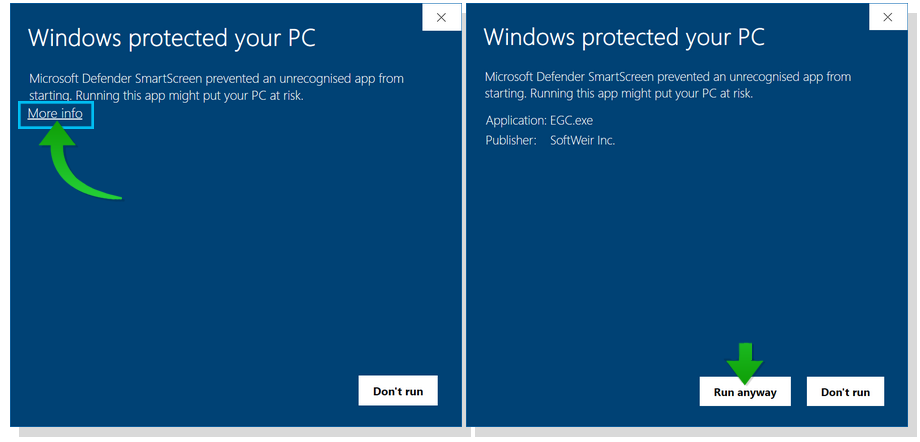 After installing, open your email that was used to purchase Easy Game Creator.

When performing your first purchase, you will receive an email with your account and a link to set your account password. Existing customers login credentials will remain the same.

Input these in Easy Game Creator and you are ready to begin!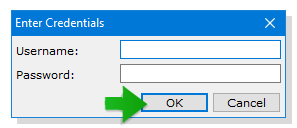 We hope you enjoy Easy Game Creator!